Keynote Session MADCon 2019: Capturing audience's attention by mobile advertisement
By Sujeet Singh - Principal Consultant & Founder AdMagneto Media
View More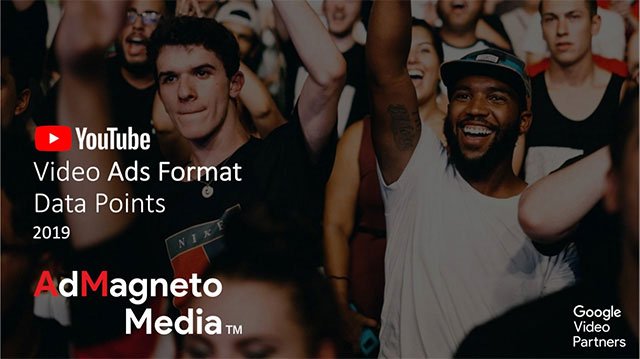 A study OTT (Over The Top), YouTube, TV in India 2018 and Consumer Paradigm shift on OTT & Internet
Objective:
To study the growth of OTT & YouTube Vs Television
Future of Content, Broadcasting & Era of television and advertising
Impact on Advertisers shifting from Tradition *TAM advertising to Digital Landscape
New Media Targeted Advertising Approach to reach consumers on OTT & YouTube
evolution of OTT in the long-term
Scope Of Study:
The objective of doing this research was to understand new age of content for media & entertainment like OTT. We see a huge amount of Branding and marketing of Exclusive Original content only available on some app or open video platforms like YouTube. Even YouTube has got its own premium or original content exclusively produced and promoted on YouTube only, called YouTube Originals a new paid version with a new name of Former YouTube Red, which allows you to watch Ad Free and even play in the background of other apps.
With so much happening on the content brings attention that why is such happening?
What has Mobile Data Speed to Do with OTT?
What is going to happen to an age-old Television and Broadcasting media?
What is an Advertiser going to do with his Audience getting Split?
What is going to happen to Advertising Media as the Market Share Split calls for new methods of advertising on Digital and OTT?
How are consumers expecting to consume Digital and OTT Advertisements and Respond to them?
With so many questions it becomes relevant to study all the mediums and arrive at a conclusion What's Next for Advertisers & this Industry?
Content
A study OTT (Over The Top), YouTube, TV in India 2018 and Consumer Paradigm shift on OTT & Internet
Objective
Scope Of Study
Mobile Data Speed a factor behind OTT. How is this relevant to this study?
What is OTT (OverThe Top) Media?
India OTT Landscape
New OTT Integrated - Android / Internet TV Ecosystem
Next Level of OTT Experience on Internet TV and Android Box
Case Study Hotstar India – Top OTT Player in India – 2018
Revolution YouTube
How is YouTube different from OTT?
Is YouTube a sleeping OTT?
Where is age-old TV, Broadcasting in between YouTube & OTT? Advertising Industry Perspective
The effect's on Tv and Broadcasting Networks due to OTT & YouTube
Research & Stats of Growth in Digital Media Spends in India to understand advertisers shift
Content is the King, The Content Shift
Impact on Advertisers shifting from Tradition *TAM advertising to Digital Landscape
Hypothesis